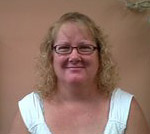 Hello, my name is Crystal Foster. I grew up in Wall, New Jersey, married my high school sweetheart and had a family. We moved to Liberty Township Ohio, just north of Cincinnati where I attended Miami University, majoring in computer science. I obtained my dream job with a major company through my co-op program. Due to the rules and regulations, Miami University required students to complete the co-op program. The company waited for me to finish school and I became a full time employee. I worked for the main headquarters before my family transferred to Marco Island, Florida.
I believe that everything happens for a reason. Changes to our companies for both my spouse and myself; and the desire to be near family worked together to lead us to Marco Island. During our initial years here in Florida, I worked for the David Lawrence Center in Naples and the last 11 years for an internet company. With over 15 years experience in programming, and the last 11 developing interactive web pages, training, support, maintenance and data, changes again lead me to this point.
In 2002, I started Custom Signs Of Marco, and provide signage to Marco Island, Goodland, Naples, Everglades, Ft. Myers, and Miami, Florida as well as Toms River, New Jersey. In August 2010, my position was eliminated from the internet company and so begins the spin-off company Custom Websites Of Marco. As mentioned, I believe everything happens for reasons and the economic climate and BP oil spill has brought me to you, the Business Owner, in need of a tech savvy champion to bring business to you.
Let Custom Websites of Marco provides web services to you in a manner that best serves your needs. I have the communication skills and ability to work you from a business point of view in order to provide the best technical solution.
Give me a call, so I can help bring folks to your product, to your service, to your industry.